ada apa dengan kereta yo?

our little greenie at home has been working a tad bit too hard of late. thanks to my falling asleep while driving not too long ago. yup! since the accident, ms 22 hasn't been well. it's been in + out of the 'hospital' several times now. obviously, the nagging from my mom hasn't stop. :op

i'm thinking of getting a new friend for the greenie. at the moment it's just a dream. there's no harm in dreaming right? which is the better choice to bring home do you think?

nissan micra

suzuki swift

ford ka
kia picanto


oh! if i happen to win the british lottery like ti.e.na did, i'd go for one of them babies!
audi tt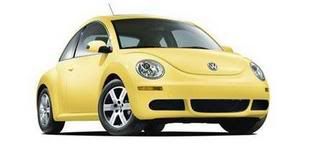 beetle
mini one seven, cooper park lane, cooper s checkmate or traveller

*drool*

ok dah ... back to work!

p.s. don't think i'm driving to kl today, am afraid i may repeat the falling asleep.