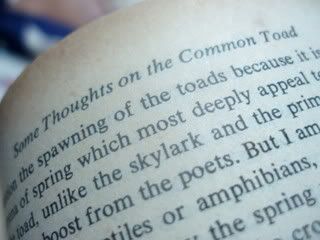 it's been ages since i last entertained invites, no! not that i'm sombong or anything. do keep them coming. it's just that i'm going thru this phase, i felt i need to be by myself to assess things. (yeah! like the phase has been going on more than a year now. psycho!)

anyways, somewhere last week we, mama + myself, decided to confirm attendance for soroptimist international's "end violence against women" programme called "city survival skills for ladies" on sunday. my sister fong fei kei-ed because her boyfriend is home.

the person who gave the talk was bala, i've read about him, he's won loads of humanatarian awards. he started doing voluntary work after a freak accident, where people thought he had died + covered his body with newspaper + put stones around him, while he watched on in his pool of blood.

it always take a near death experience for a person to appreciate the real value of doing good. ok, probably not but i could relate to him. what i found intriguing was he majored in behavioural science, well human behaviour is something i find fascinating especially with the encouragement of a former flatmate who was working towards being a forensic psychiatrist and a sister who is going thru criminal cases as her homework.

jeng! jeng! jeng! ... takoot tak?! ...

the talk was a little revision and a lot of new information. if you ladies are interested on what i learnt, we can go over it over eskrem goreng or limau ais! (not posting them here as tips to penjahat wanita)

incidently, on friday, someone close to me was assaulted, with the intention to kill. luckily, he's smart + a fighter + able to think clearly under stress. he managed to escape getting killed + survived with 30 stitches on the head. there were three attackers with weapons - a baseball bat, an iron rod + an iron chain. a general rule when being attack, never get inside a car or an enclosed building with the attacker(s), because you'll be finished. another, don't put up a fight, defend self + run + get help from others!!!! don't believe what you see in hindi movies.

motive of the attack, you'd ask. a particular 25 year old boy had his best friend whispering to his ears that this person i know (MA) is having an affair with his soon to be ex-wife, who is MA's employee. i think it is gila bekos we're doing a project with him + the girl is just a minutes taker. they both have employer + employee body language + i've met them both in numerous occassions but i don't even know who this best friend is + what his assessment was based on.

i really think the 25 year old boy is dumb for gulping in 100% of his so called best friend's words + for taking action based on hearsay. even when someone say something to us or we see certain behaviour, they could be misconstrued by us + the scary part, a portion of that definition or label we gave to the person actually reflects us.

another ... jeng! jeng! jeng!

lesson: it's inefficient, but if you're going somewhere with the opposite gender for a meeting or on a project, the make up of our society requires us to have a third party.

to blokes out there, please don't be dumb like the 25 year old. even when your lady implicates another person, don't jump to batter another, investigate objectively first.

i'm sure you reading are bred a gentleman.

a reminder to self: never think that others think like you do nor do you think like others do.